Club nights are currently suspended due to Covid. Hopefully, we'll be able to bring them back as we move into Spring 2022.
Club nights are back, including the very exciting roller racing!
These are held between 7 pm and 9 pm on the second Tuesday of each month at The Bike Warehouse in Gillingham High Street. The scheduled events are: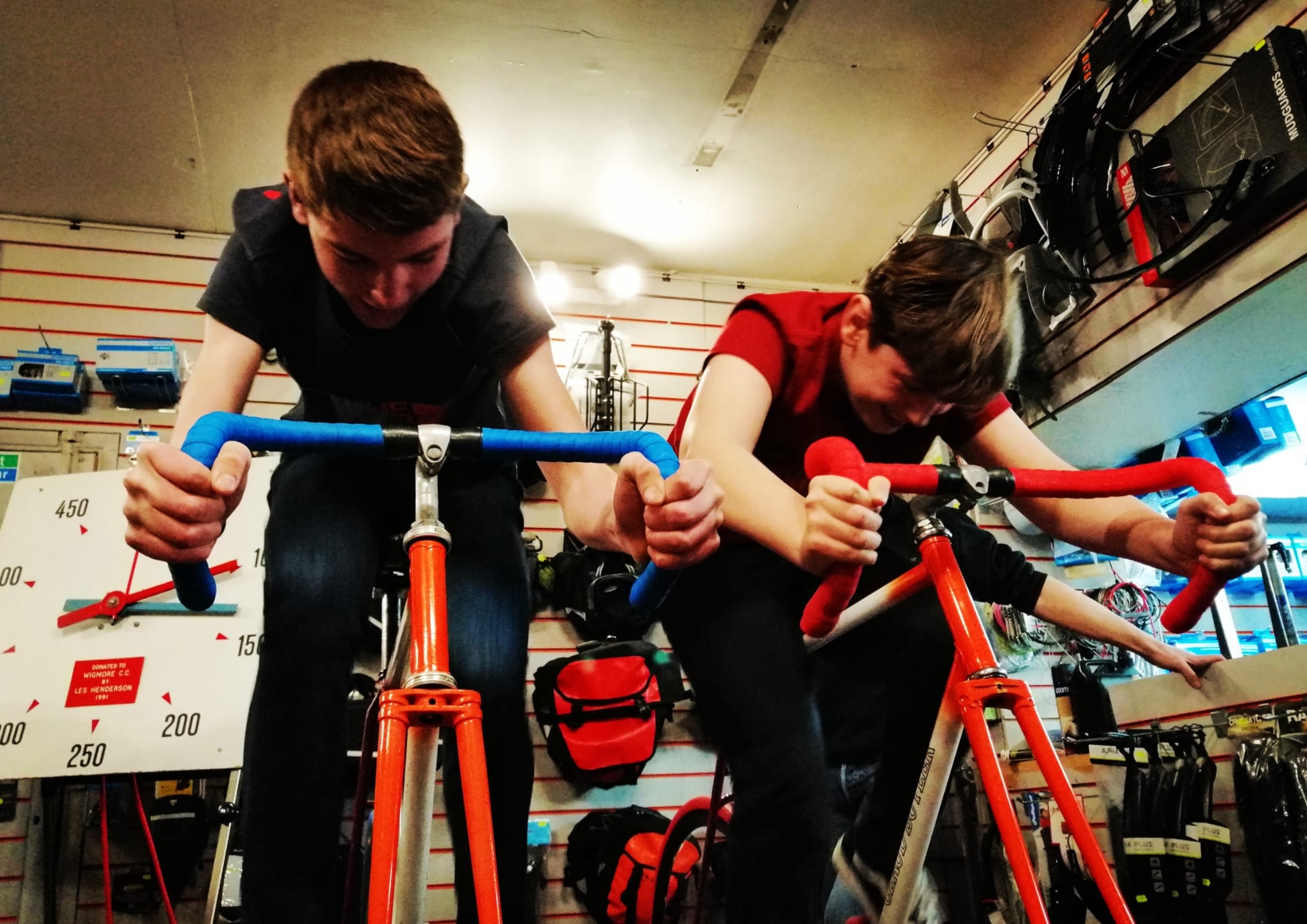 Tuesday 14th September 2021
Tuesday 12th October 2021
Tuesday 9th November 2021
Tuesday 14th December 2021
Tuesday 11th January 2022
Tuesday 8th February 2022
Tuesday 8th March 2022
Tuesday 12th April 2022
Tuesday 10th May 2022
Tuesday 14th June 2022
Tuesday 12th July 2022
Tuesday 8th August 2022
Tuesday 13th September 2022
Tuesday 11th October 2022
Tuesday 8th November 2022
Tuesday 13th December 2022
Go on Clin!