We had a fantastic time at Bedgebury on Saturday 16th February. There was a group of around 16 Wigmore riders and over 20 if you include coaches and parents that went for a blast around the beautiful mountain bike trails deep in the heart of the beautiful Kentish countryside.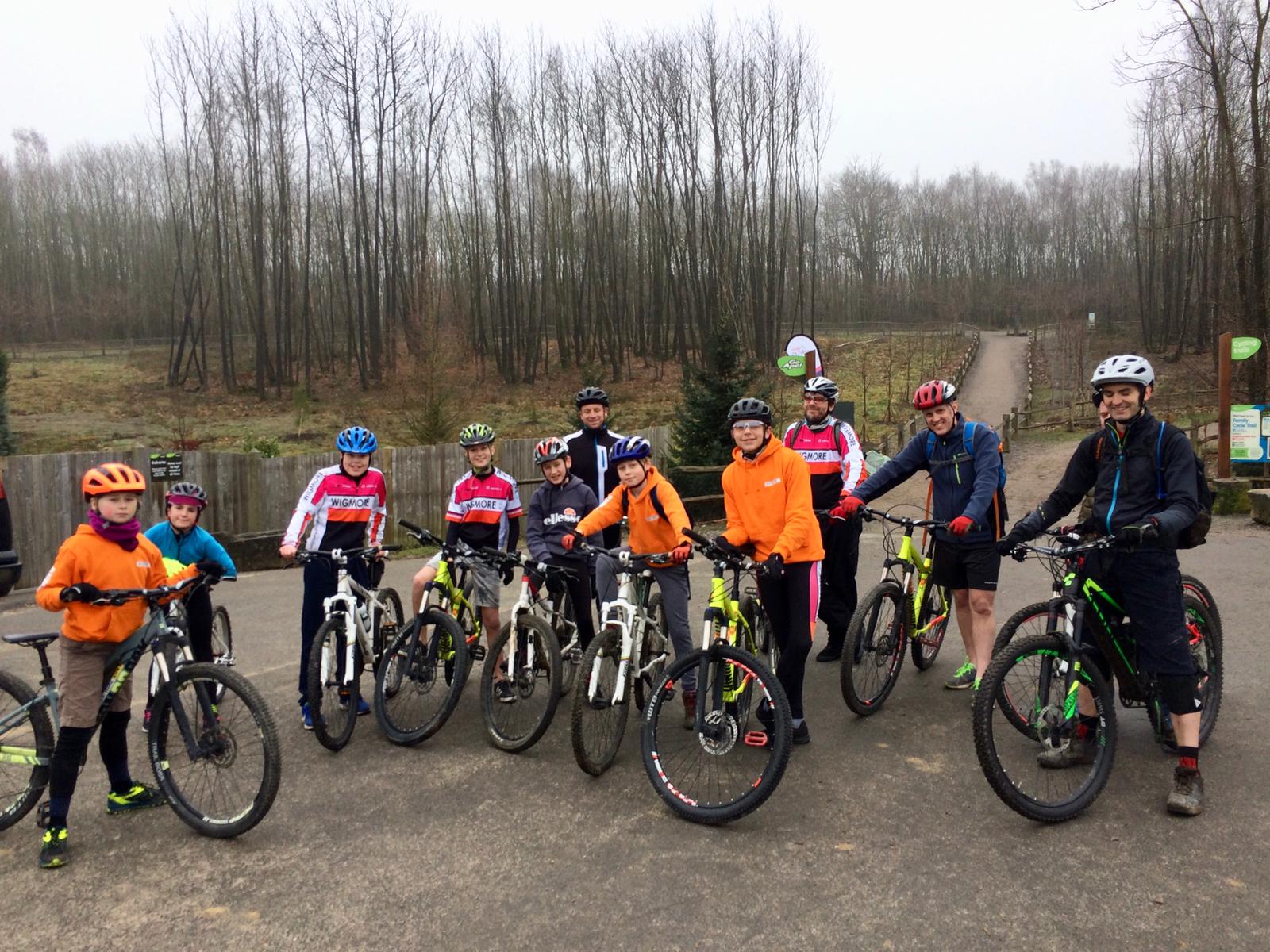 We divided into two groups. The older rides were guided around by Paul and Phil. The younger riders were kindly guided by Stewart (Seth and Flynn's dad) ably assisted by Jon and Mike.
In the end, it was a difficult task to get everyone to stop riding and retire to the cafe for a cake! – even after two goes at the glorious final "Cake Run" trail.
Phil took some footage on his Go-Pro and made his first attempt at video editing. Here are the fabulous results:
And then Phil, the track racer had a go:
Always good to see a track rider on a mountain bike – maybe stick to the boards in future Phil?!