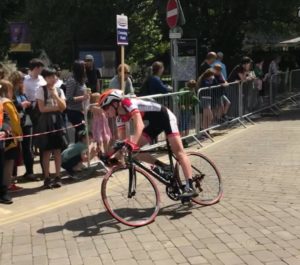 Hi everyone this is Finn Dunton reporting.
Today (9th June 2019) I competed in Winchester Criterium which was very hot and hard!
It was a field of 35 and I was at the back for the start of the narrow course which was 1 kilometre long. The race started at a fast pace and I made lots of places up on the first lap getting up into 20th.
The second lap was very chaotic with there being a crash but thankfully I narrowly avoided it.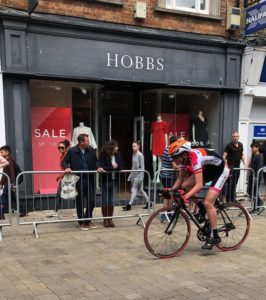 After that, I just rode the race safely as it was a 45-minute race and a lot could happen in that time. I caught up with a group and bridged the gap over to the next group which was the main group with around 7 riders in it.
With three laps to go, it was very fast and chaotic with riders all trying to get to the front for the sprint. It came to the sprint and I came 11th.
Thank you for reading!
Finn Dunton