– 44th Annual Open Hill Climb –
– Sunday 29th September 2019 –
– Inc The KCA Championship –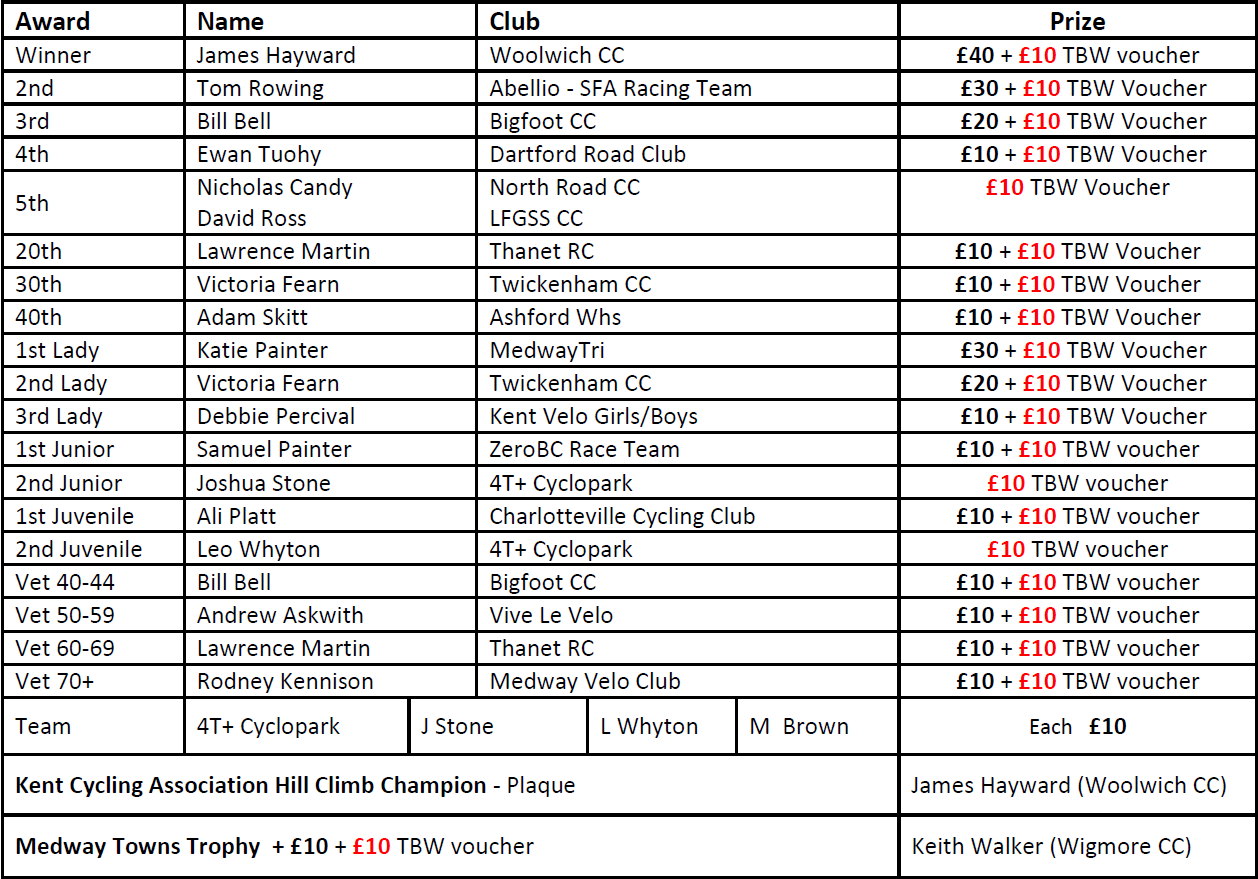 Despite the torrential weather, a whopping 44 riders tacked the infamous Hollingbourne Hill this weekend, taking part in our annual open Hill Climb competition.
Congratulations to both James Hayward (Woolwich CC) and Katie Painter (MedwayTri) on their winning rides in the 44th Wigmore CC hill climb.
After having to settle for second last year James made amends but by only the smallest of margins, pipping Tom Rowing (Abellio – SFA Racing Team) by just 0.2 of a second. This was James's third win and makes him once again the KCA hill climb champion. Less than 4 seconds separated 3rd from 7th, with Bill Bell (Bigfoot CC) once again taking the final podium place as well as winning the 40+ age group.
Junior (and riding her first hill climb) Katie Painter was the victor of the ladies competition, with Victoria Fearn (Twickenham CC) taking second, just under 3 seconds slower.
Winning the overall Junior event and finishing an impressive eighth overall was Samuel Painter (ZeroBC Race Team), a pleasing result for the promoting club as Samuel is an ex Wigmore CC rider. Joshua Stone (4T+ Cyclopark) took second and led 4T+ Cyclopark to the team prize, notably with two riders even younger than himself, Leo Whyton and Matthew Brown. Their combined time of 12:35.9 put them over five seconds ahead of Dartford Wheelers (Ewan Tuohy, Jack Wade, Joseph Robinson) who finished with a combined time of 12:41.6
Fastest in the 50+ age group was Andrew Askwith (Vive Le Velo), 60+ was Lawrence Martin (Thanet RC) and the 70+ age group was won by 82 year old Rodney Kennison (Medway VC), well done Rodney.
The weather was not quite as kind as previous years with some rain but a breeze was assisting the riders up the hill, and as always good crowds were present encouraging the riders up the hill, as was Chris Bone blowing the bag pipes as the riders approached the finish line.
A big thank you to The Bike Warehouse for sponsoring our event and providing the prizes that we were able to give out on the day, especially the bonus prizes. Prize vouchers can be used in any of the 3 branches of The Bike Warehouse and can be used for parts, servicing and maintenance either in part or in full. Please contact the guys in the shop who will be more than happy to help.
Finally, a thank you to all the helpers who ensured that the event was safe and issue-free. It is easy to forget that everyone is a volunteer, giving up their time for nothing more than a cup of tea and the pleasure of putting on a cycle event.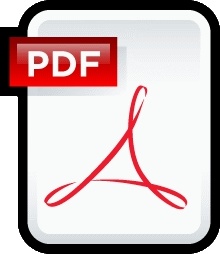 – Download Full Results Sheet –