East Kent Cyclocross League – Round 5 – Betteshanger Country Park – 22/01/2023
The fifth and final round was held, as is tradition, at Betteshanger Country Park. On the day conditions where dry, sunny if not a little cold. The course was mostly riding fast with a couple of boggy areas due to recent rainfall.
Go-ride
Under 8's
Myles Twynam had another good race in the under 8's with a 4th place finish.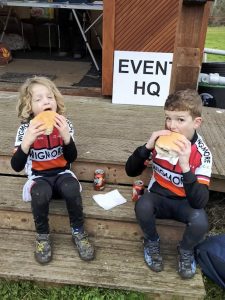 Luke Smeeton was next to finish and bagged 5th place. Luke said that this was the toughest race that he had done and also the most he had eaten at the burger van after.
Under 10's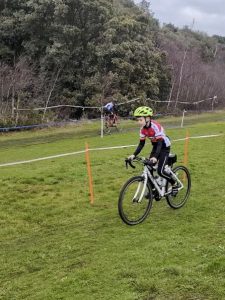 Oliver Young was back racing and improved upon previous results finishing in 6th place which will do no harm to his overall league standings. Oliver said the hill and the muddy part in the woods were really tricky and he loved the flat run at the end.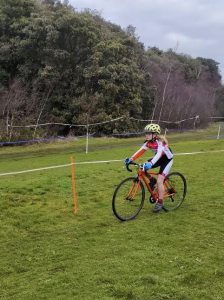 Under 12's
Another solid result for the Twynam household with Henry finishing in 4th place.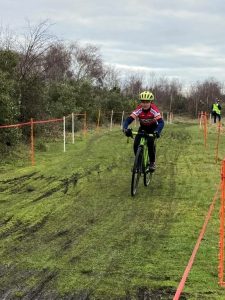 Just a handful of seconds behind, the next rider to cross the line was Joe Cass in 5th place. Joe really enjoyed this race.
Jude Tippins finished in 7th showing good progress race to race this season. Jude said he felt he raced this course better than last year.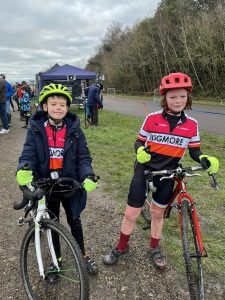 Adults
V40's
Luke Anderson finished an impressive season with closely fought 12th place finish.
Duncan Tippins had a close race finishing with a sprint for line, getting the better of a another rider for 25th place.
Steve Harman was back racing cross and came home in 30th place.
Senior Men
Ed Everall was back having missed round 4 due to Covid. Recovery seems to be going well and Ed finished in 21st place including a sprint to the line to pip the rider ahead.
Jamie Harris got a great start into the first corner making up a number of positions before settling into a rhythm in a group of 3. At around 30 mins whilst attacking the group Jamie crashed hard on a small section or gravel which led to losing 1 place. Taking around half a lap to get going properly again the rider had gained a 20 second gap which could not be bridged but did fend off the remaining riders behind to take 24th place.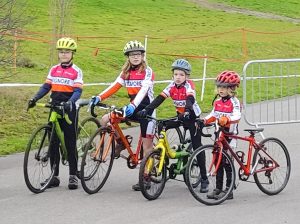 Photo Credit
Louise Young, Danielle Cass, Stephen Twynam, Jonathan Smeeton.
See the full gallery here