Round 2, 27th April 2022
Words by: Clin Maisey
Photo by: James Bell: http://fotobell.uk/
If you thought it was chilly last Wednesday then this Wednesday was cold. With a N E wind to battle against in the finishing straight. Only two riders ( Duncan Tippins and Dave Wastall) improved on last week's times, which only proves they did not try hard enough last Wednesday!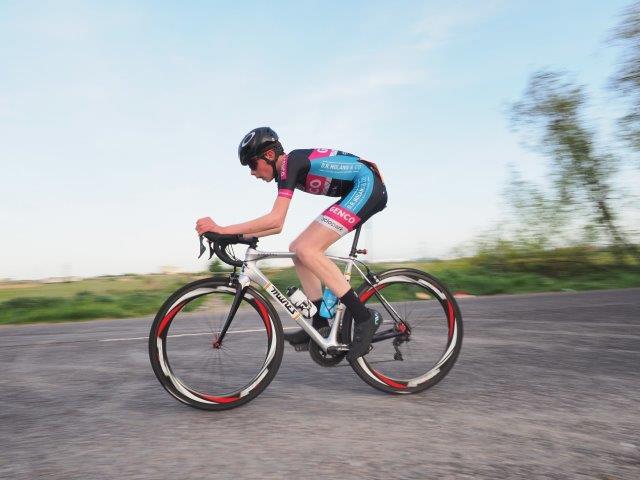 Fastest club member was Keith Walker with 24m 14s. Ed Everall came 2nd with 25m 26s, closely followed by Phill Appleby with 25m 30s.
Quickest Vet was Keith Walker with a 3m 16s, 2nd with + 12s and 3rd was Richard Masters with – 7s. He also finished 3rd in the Handicap League. Duncan Tippins was 1st, improving by 39s, and 2nd was Dave Wastall who improved by 34s. Fastest Junior was again Luke Gibson.
Steve Gibson (Cyclopark 4T) was fastest again with a time of 23m 50s.
A big thank you to Antony Bee, Paul Buckley, Cameron Carthew, Kevin Ford, Nick Howlett, Clin Maisey and Steve Penny.
ROUND 1, 20th April 2022
Words by: Clin Maisey
Photo by: Mike Savage: https://www.mikesavagephotography.co.uk/event-galleries/2022-events/2223-001/
The first event of the evening TT series began on a chilly evening.
Fastest club rider was Keith Walker with a fast time of 24m 00s. Not far behind was Ryan Cottis a new member, with 24m 29s, only 6s slower than his fastest time on the Iwade circuit last year. This was good enough for 1st place in the Handicap League. Jamie Harris was 3rd with 25m 05s, which also gave him 2nd Handicap position. 3rd Hcp went to club Chairman Kevin Ford.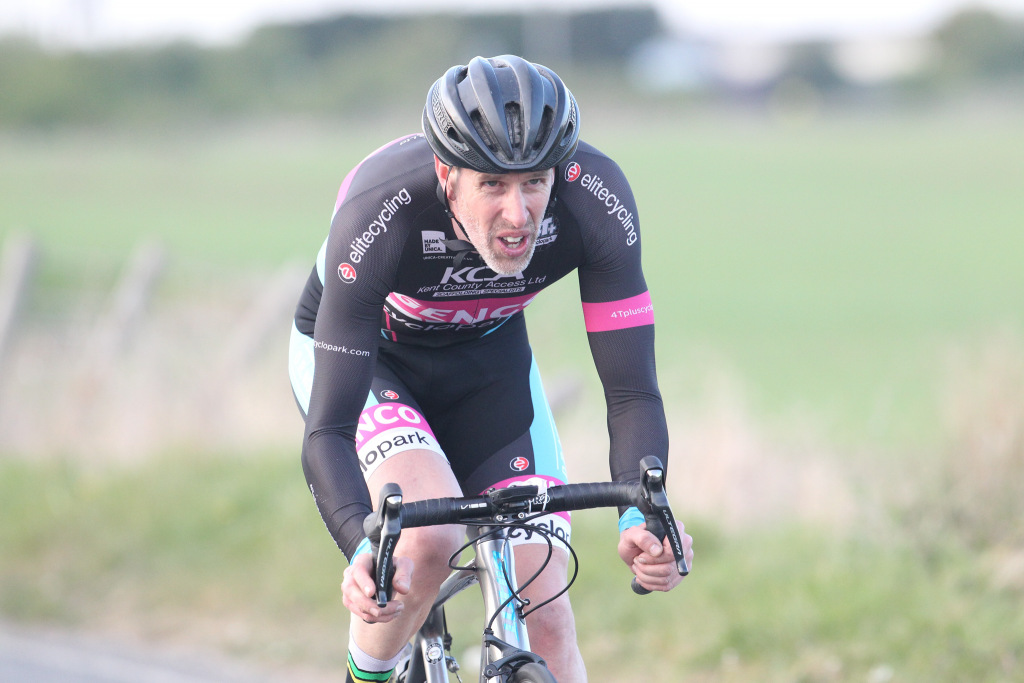 Best Vet on age standard was Keith Walker with a + 3m 30s, 2nd was new member Steve Penny with + 1m 25s and 3rd was Julien Barton + 0m 23s
Duncan Tippins did well after many years out of the sport with 28 m 18s and finally Dave Wastall good time of 27m 33s.
They all had to play 2nd fiddle to Steve Gibson, (Cyclopark 4T) who finished with 23m 25s.
Many thanks to all the helpers, they were, Antony Bee, Paul Buckley, Cameron Carthew, Kevin Ford, Nick Howlett, Richard Masters and Kate Savage.
The Kent Messenger report on the event is here: https://www.kentonline.co.uk/medway/sport/experienced-rider-gibson-takes-opening-round-honours-266182/