East Kent Cyclocross League – Round 1 – Sandwich Tech – 12/09/2021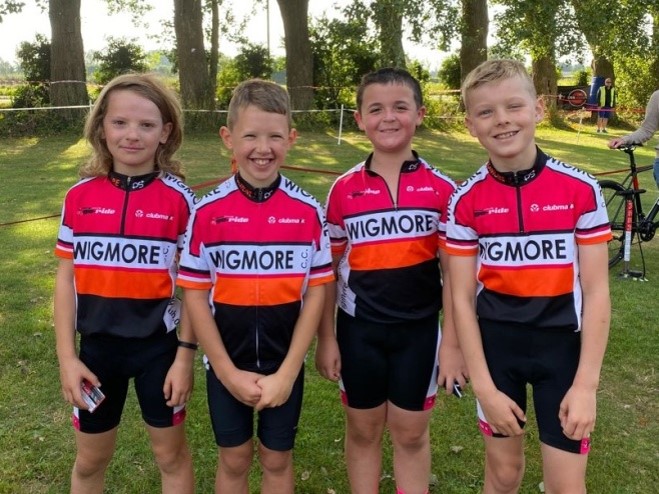 Last weekend marked the start of the cyclocross season. This year Sandwich was bathed in sunshine, a stark contrast to the mud-fest we endured the same time last year!
This made for a very fast course by cyclocross standards.
Go-ride
As per usual the Go-Ride kids were out in good form showing the rest of us how it's really done.
For the U10's Riley Wastall and Henry Twynam both got onto the podium picking up 2nd and 3rd place respectively. With just 6 seconds between the pair.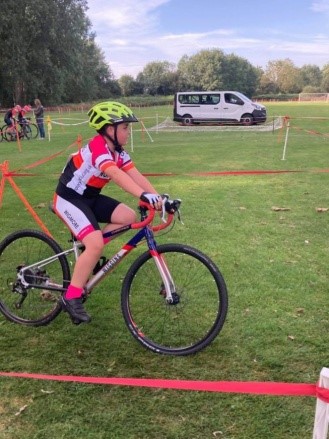 Joe Cass also put in a strong effort picking up 6th place and I'm sure he will be challenging for podiums soon.
Then in the U12's Rowan Murphy also got on the podium with 2nd place. In a very close finish at the line with 3rd and 4th placed riders kept at bay 1 and 2 seconds behind as the chequered flag came down.
Vets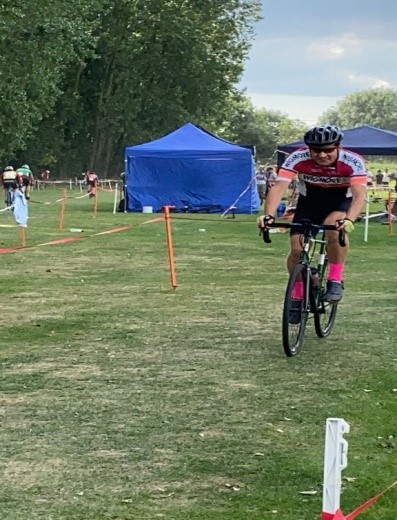 In the V40 race with a full field, we had 2 riders out doing their thing.
Firstly Chris Murphy an experienced off-roader picked up 38th place.
In contrast, Dave Wastall was taking part in his first CX race and usually only rides tarmac. Dave finished in 56th place and said after the race that he was happy that he had no crashes and did not finish last.
Earlier in the morning, Dave Bishop rode to 34th place in the V50's.
Elites/Seniors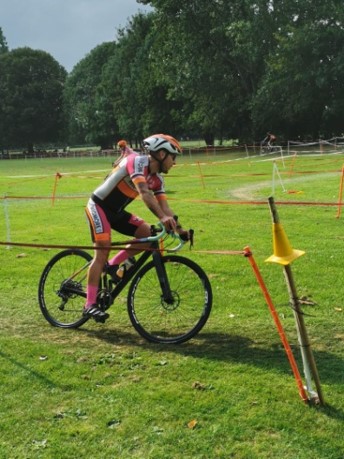 There were two riders in the Elite/Senior men's race.
Cameron Carthew was putting his new CX bike through its paces and picked up a respectable 27th place.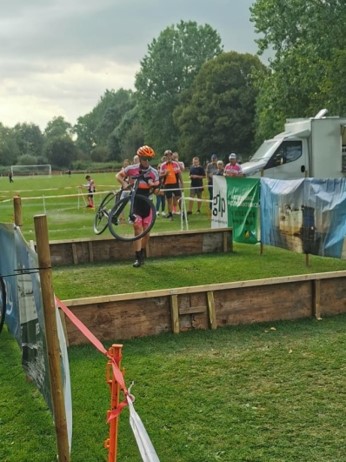 Cameron competed in his first CX race back in January at a very grim Betteshanger and has come back for more.
Finishing just a few seconds ahead was Jamie Harris placing in 26th place after a fair bit of cat and mousing throughout the race.
WCC Club Ride Crew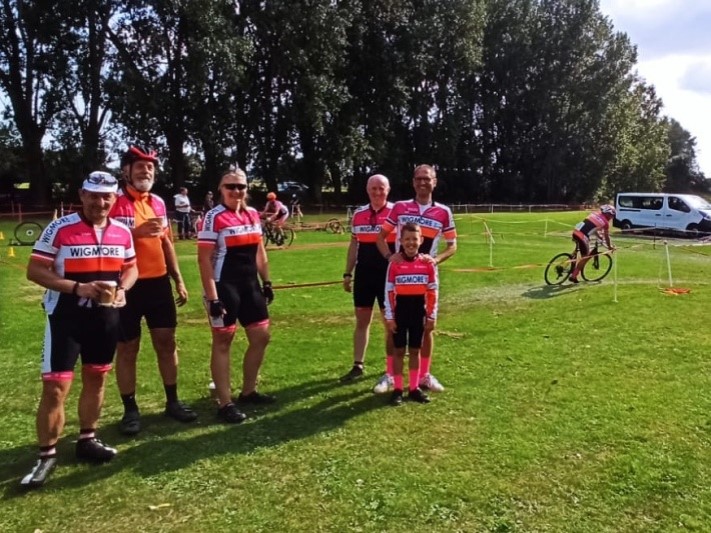 Shout out to the Sunday Club Run crew who made the 60-mile journey out to Sandwich (Via Westgate) to support/heckle club racers.
Round 2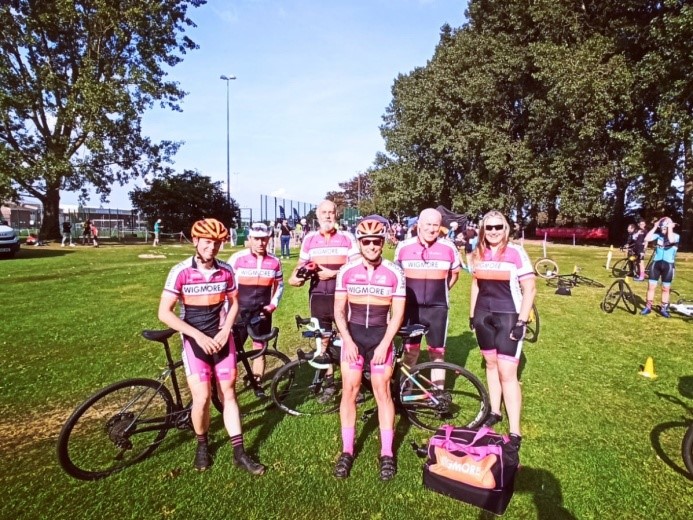 Round 2 is to be held at Northbourne Park School on the 24th of October. Entries open on Sunday the 19th of September at 18:00:
https://www.britishcycling.org.uk/events/?series_id=516
For more details keep an eye on the "East Kent   Cyclo Cross"   Facebook page.
Photo credits
Kirsty Wastall, Charlotte Wilkin, Adrienn Rocco, Chris Murphy, Stephen Twynam.