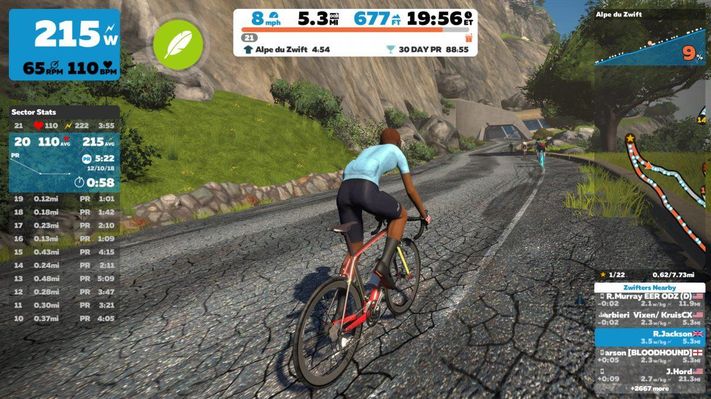 Zwift is online cycling that runs using a physical turbo trainer that enables users to interact, train and compete in a virtual world where you see yourself on-screen in real-time riding and competing with others.
Here is an explanation of what you need to use Zwift and join in on Go-ride rides on a Saturday morning or mid-week Go-ride racing.
You'll need:
either:
a dumb turbo trainer and speed and cadence sensors for your bike.
or
a smart turbo trainer that is compatible with Zwift.
Zwift account
A Zwift account for a child is free until they reach 16 years of age. You need to make an application to get a child's Zwift account and you do that here:
 https://support.zwift.com/en_us/zwift-accounts-for-children-HyleeRkr7
You can run Zwift on a computer running Windows or Macintosh, or an Android or iPhone device, mobile phone or tablet. Obviously, if you run it on a phone the image you see is pretty small but it does work.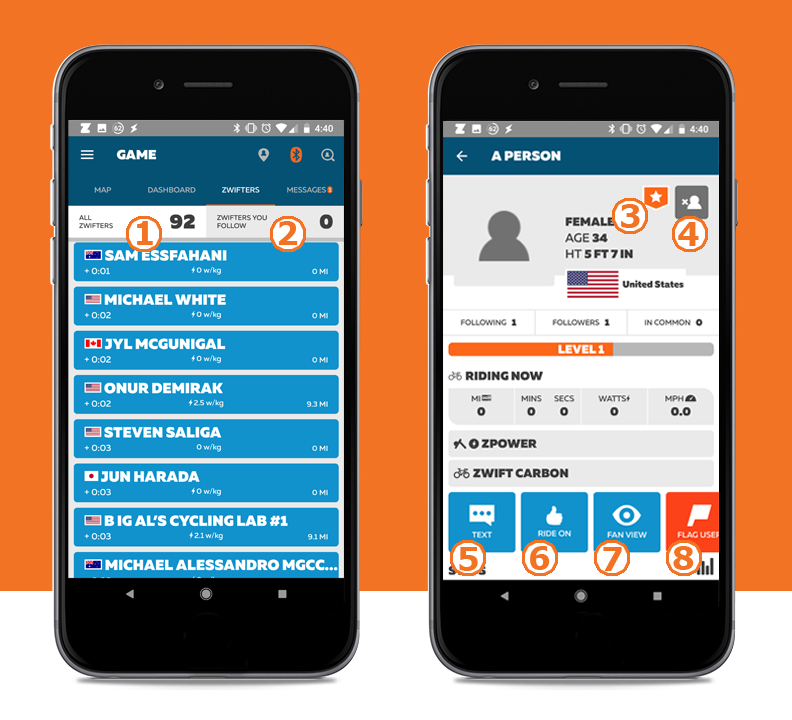 Once you have your Zwift account, it pays to install the Zwift Companion app on your phone (available from Google Play Store or the Apple App Store). The companion app gives you information about different rides available and live information about the ride you are on. You can also follow "Jamie Harris WigmoreCC" who sends out the invites to all our Go-ride Zwift rides.
Dumb turbo with speed and cadence sensor
A dumb turbo trainer is a mechanical device with no electronic connections. It is, therefore, cheaper than a smart turbo. However, you'll need to make an electronic connection to Zwift so you'll need to buy a speed and cadence sensor that attaches to your bike in addition to the turbo. The sensors record your speed and cadence (or how fast you are pedalling) and send this data to Zwift.

For a dumb turbo trainer, see here (this is again a link for Halfords, but you don't have to buy from Halfords of course and is just as an example):
https://www.halfords.com/cycling/turbo-trainers/standard-turbo-trainers/?prefn1=type&prefv1=Wheel%20On&prefn2=zwiftcompatible&prefv2=No
Here is an example of a speed and cadence sensor which would be compatible with Zwift:
https://www.bike-zone.co.uk/25387/products/tacx-speed-and-cadence-sensor-in-black.aspx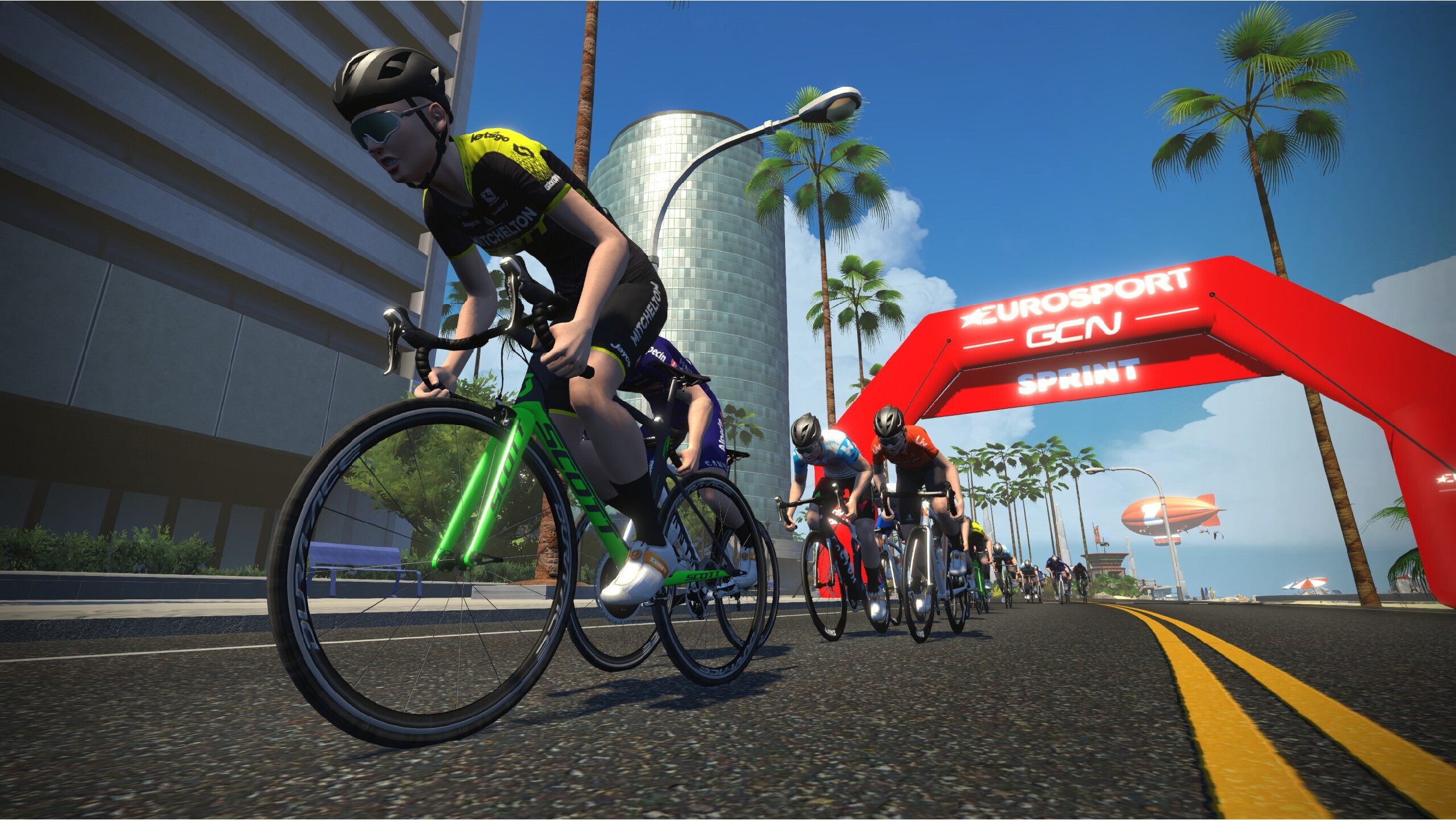 If you are running Zwift on a computer you may also need an Ant+ dongle. if you're running Zwift on a mobile phone or a tablet, you won't need a dongle.
If you do need a dongle, an example of one is here:
https://www.amazon.co.uk/gp/product/B0711R7GGG/ref=ox_sc_act_title_2?smid=AJX5PCUNC75CT&th=1
Smart turbo trainer
If you're prepared to spend a little more money, you can get a smart turbo. You won't need to buy the additional speed and cadence sensor because compatibility with Zwift is built into the hardware of these devices.
Here is a link for smart turbo's from Halfords, but obviously, you can get one from anywhere and you can spend a lot of money if you really want to:
https://www.halfords.com/cycling/turbo-trainers/standard-turbo-trainers/?prefn1=type&prefv1=Wheel%20On&prefn2=zwiftcompatible&prefv2=Yes
Here's a great video from our good friends at GCN, explaining Zwift for Beginners, well worth watching all the way through:
Finally, here is a great website, dedicated to Zwifting with loads of tips and tricks and insider information. See here: https://zwiftinsider.com/
When you do get yourself set up, always remember to take with you a sweat towel and a water bottle coz you'll get hot, hot, hot!
Happy Zwifting!