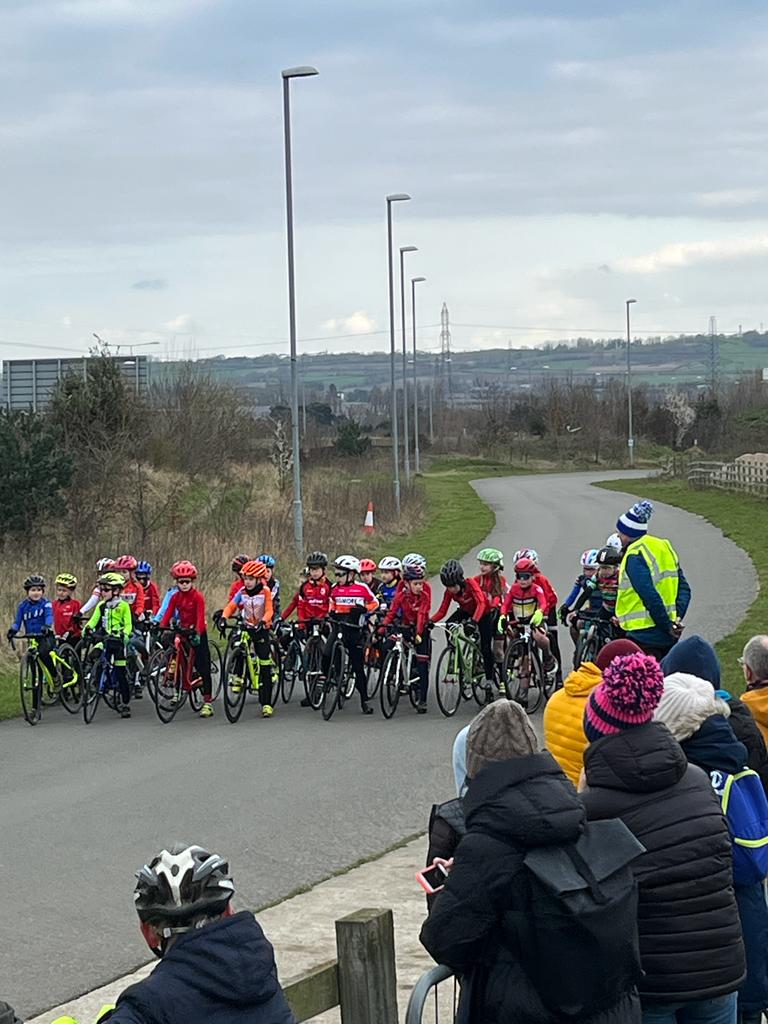 Last weekend (6th and 7th March, 2022) saw the start of the Youth Road Race calendar, with the grandly titled Deux Jours de Cyclopark 2022 hosted by VC Londres.
The races, number of stages, points scoring and circuit varied for different age categories. U10s had to race for 15 mins each day, U12s for 30 mins and U14s had two races per day of 30 and 45 mins in which they could score bonus points on certain sprint laps.
The U10s field had 26 riders, 43 riders in the U12s and 20 in the U14 Girls.
Day 1 saw the riders compete clockwise round the circuit in the wet conditions.
Day 2  was competed anti-clockwise. The Day 2 weather was dry but much colder! A big shout out to the Sunday club adult riders who made a stop at Cyclopark as part of their ride to cheer everyone on.
Overall results for the weekend based on the GC (General Classification) were:-
U10
8th Riley
16th Ewan
23rd Ben
U12
40th Joe
U14 Girls
4th Millie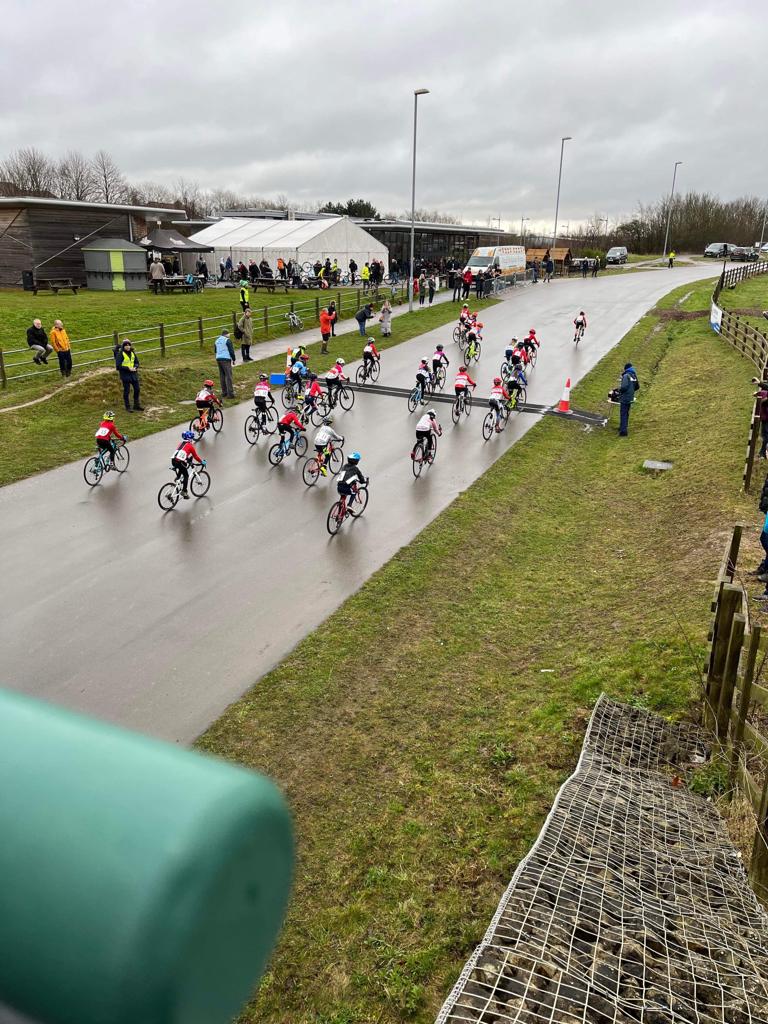 Also well done to one of our former Wigmore CC Go-Rider, Finn, who placed 4th in the U18 Boys. Well done Finn.
… and last but certainly not least, thanks to Luke for marshalling.
For anyone interested in taking part in future races, please check out the British Cycling events page for the Regional Youth Road Race Series where there are four more events throughout the year.
Also, don't forget that Spring in the Park (at Cyclopark) starts on Friday evenings from 29th April. This is a great introduction to road circuit racing for Go-Riders.
Please feel free to ask coaches for further information on any of these events.
Kirsty Wastall